---
Excerpt from: The Winnipeg Free Press
November 10, 2000
by Lindor Reynolds
---
Remembering the women who served
---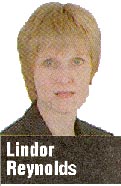 They're elderly women now, frail and bowed by time. Few of them resemble heroes. Few, in fact, ever allowed themselves to believe they did any more than their duty. They are the women of war.
Our military images surround young men dying early on the battlefield, giving up their lives for their country. The women left behind, equally patriotic, have been neglected and forgotten. They trained as radar operators, worked in offices and factories, took on jobs at a time when a woman's place was emphatically in the home. At best their war efforts were viewed with skepticism; at worst, they were accused of being prostitutes or "camp followers."
"People don't have an adequate sense of what we've done," says Peggy Galloway, the Gladstone author of the newly released Women of the War Years." They don't understand what it was like to live then."
Galloway's ambitious book shares the stories of some 200 women who served during the First and Second World Wars, those who lived in occupied countries and were sent to concentration camps, the war brides and the ones whose loved ones never returned.
Frances Mills, 90, is on of those women.
"I felt, there I was, as able as any of the men, and I was being very safe. I wasn't doing anything to help. It was sort of guilt, I think, that motivated me," Mills says today. "Had this occurred and been possible for my mother, she would have enlisted before I did."
In 1942, Mills was a 32-year-old school teacher in Swan River. A boy she had taught in Carman enlisted and was killed overseas.
That was enough for Mills. She enlisted and spent Remembrance Day on a train to Galt, Ont., for her basic training.
She spent her military career as a WREN, a member of the Women's Royal Canadian Naval Service.
"We were out on the parade ground. We learned to march. We were taught how to salute."
She smiles at the memory.
"We learned calisthenics. We were given naval history and learned what the Canadian forces did. It was an exciting time."
The families of women who enlisted endured criticism, Mills remembers.
"There were a lot of people who didn't think women should be in the service at all," the West Gate woman says somberly. "I think the families had to put up with a lot."
Mills finished basic training and was sent to Ottawa to learn about Loran, a new kind of location radar developed at Boston's Massachusetts Institute of Technology. For almost a year, Mills and two other women worked behind a curtain in an office, their work deemed too sensitive for prying eyes. They received electronic signals, forwarded the data to MIT and helped in basic research on sound waves and radar beams.
Then she was transferred to Whitehead, N.S., for the adventure of a lifetime.
"There were men at the station who needed time at sea or they couldn't get a promotion," she says. "The man in charge thought women could do their job and, since the navy now had a women's division, we were sent there. There were 25 of us. We got a chance the American women never had. I really credit our men for their faith in us."
The women worked eight-hour shifts around the clock, monitoring radio signals from sea. One night, the radio frequency was scrambled, a likely sign that an enemy submarine was nearby.
"We were very frightened, very anxious," Mills says. "We'd all been instructed that a serious problem meant we had to destroy the equipment. The girls in the hut had a revolver. For four hours, we didn't know what was going to happen."
Mills was awarded the British Empire medal for her wartime efforts, an honour she downplays.
---
Crestview resident Lydia Green is a childhood war survivor.
She was born to German parents living in Russia when the Second World War broke out. The family was told to move to Poland, a time she remembers as "pleasant." German radio, she says, advised that people move back to Germany to avoid the war. Her parents obeyed and were captured close to the border.
"We were told to march back to where we'd come from," she says, her eyes distant as her husband, Ted, sits close. "We were thrown in a Russian concentration camp. Everything we owned was taken from us."
Green finds it almost impossible to tell her war story. She was only seven in 1944, a little girl whose mother had seven children to care for. Her father was drafted into the German army, her mother the only source of support in a time of war and chaos.
"We were in a camp but we really didn't know what a concentration camp was," says Green. "I was very young. We knew Jews were leaving Poland but we were told they were leaving on their own free will. It wasn't until the war that we found out what really happened."
The family slowly starved.
"It has left my whole family with health problems. We never had a proper diet in our formative years. We begged, we looked into garbage cans. We used to steal potatoes. Our mother taught us never to pull up a plant. We'd just reach through the fence and take two or three potatoes but we'd always leave the plant. When you are starving, you will eat anything."
The family didn't know the war had ended until 1946, when they were reunited with their father. Green's mother died in 1950 at 42. She was, says Green sadly, just worn out. Green and three healthy siblings were sent to Canada to live with relatives. Then 14, she felt like a pariah in Morris.
"We were the village freaks," she says flatly. "We only spoke German, no English. It was a very difficult time. When our father put us on the ship, he was 44 and he looked like an old man. It was very hard for everybody."
Green took her first car ride in Canada and spoke on the telephone for the first time. In 1953, her father and remaining children joined the family in Canada.
Her war experiences taught her an important lesson, she says.
"Closeness in a family is very, very important to me, to my whole family. The impact of war is lost on today's young people. They haven't got the foggiest. You can read all you want in the newspaper and it doesn't faze you because it's a story. To many of us, it is still real."
Women of the War Years can be ordered from Box 593, Gladstone, Man., R0J 0T0. The cost is $70 and includes shipping and handling.
---
Email Lindor Reynolds at lindor.reynolds@freepress.mb.ca
---
---
Based on your computer's clock:
---
Web page design by - Green Enterprises - Key to the Future

---